Brian Hill and Dee Power's Books
Novels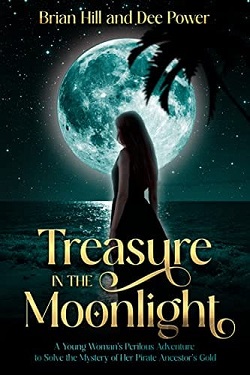 Treasure in the Moonlight. Jill, the struggling proprietor of a seaside inn, believes she is blissfully engaged to a rising entrepreneur, but her fiancé Nick is going broke and is cheating on her with sexy, scheming Sherry, one of Jill's employees.
A strange seafarer shows up with a far-fetched tale that Jill's pirate ancestor Maria left a fortune behind in the Bahamas hoping that one day her descendants would discover it. When financial troubles lead Jill to take up the quest to solve the mystery of the lost treasure, her adventure quickly turns into a nightmarish battle for survival when everyone she thought she could trust betrays her. She's pitted against fanatical treasure hunters and violent criminals. Alone and desperate, Jill is forced to team up with an enigmatic stranger named Mike. But this may be a choice that gets her killed...


Over Time A financial thriller. Time is running out for Dan to save the business that took his family sixty years to build. Kelly's lifework crumbles around her. Mike thinks he'll always be the guy watching the world from the sidelines. Mark dies just when his dream of playing football for the Green Bay Packers seemed within reach.
Then a letter lost for twenty years arrives and sends the game of life into overtime. It all comes down to a desperate financial gamble, a Green Bay Packer football game for the ages, and the emotional reunion of four friends who could not be separated by time, distance or even death. Think the Dallas cowboys and the Ice Bowl. All this "team" needed was a little more time than reality normally grants us.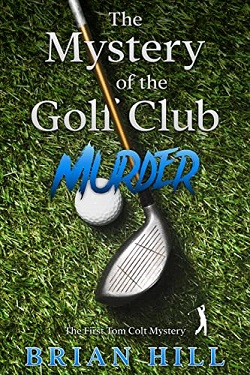 The Mystery of the Golf Club Murder. The Life, Loves and Times of a Golfer Who Solves Crimes…
After several years of struggle on the tough pro golf circuit in the early 1960s, Tom Colt is inching closer to becoming a champion. To earn extra cash, Tom gives golf lessons at a posh country club in Arizona. Tom is attractive, personable, and an excellent golf instructor--particularly popular with the female members of The Club.
Lisa Prentiss Luck, whose husband is running for the US Senate, is killed at her home with a golf club stolen from the country club. The crime is personal for Tom: Lisa took golf lessons from him, they became friends, and on the day she was killed left him an urgent message to come over because she was afraid for her life. He got there an hour too late.
New! Just released!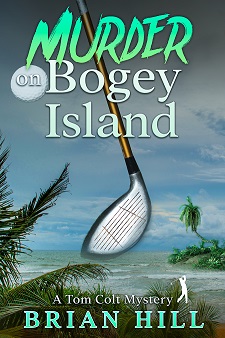 Murder on Bogey Island Brian Hill's new Tom Colt Mystery Murder on Bogey Island Pro golfer Tom Colt is invited to play in a tournament at the opening of a posh resort in the Bahamas. But he's also there as an undercover detective, hired by the resort owner who believes someone wants to kill him--maybe one of his own children, perhaps one of the many enemies he has made in his business career.



Rose, the Irish setter and Kate, the English Springer Spaniel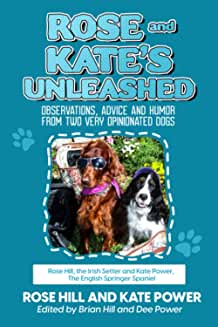 Rose and Kate Unleashed: Observations, Humor and Advice from Two Very Opinionated Dogs Rose the Irish Setter and Kate the English Springer Spaniel, best friends for more than a decade, discovered several years ago that they had an amazing talent: they can blog. Since then, they have been writing down their observations, experiences and fun times and now they are ready to share them with you in their brand new Ebook, Rose and Kate Unleashed" Edited by Brian Hill and Dee Power.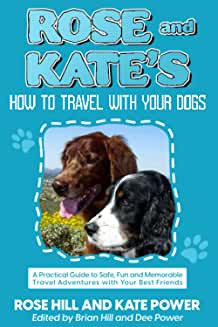 Rose the Irish Setter and Kate the Springer Spaniel have been traveling together for more than 10 years. They've gone everywhere…stunning beaches, breathtaking mountains, big blue lakes and rushing rivers, majestic National Parks, fine hotels and resorts, cheap hotels, camping trips to the wilderness, restaurants with outdoor patios in big cities and hikes in the rugged desert.
In their new book, How to Travel with Your Dogs, they share their exciting experiences and provide practical advice on making travel adventures safe, fun and memorable for both dogs and their two-legged companions. In their unique, humorous style. Edited by Brian Hill and Dee Power
Coming Soon
Rose and Kate's Healthy Homemade Dog Food Lots of recipes for food, treats, and more. Taste tested by Rose and Kate.
Lifestyle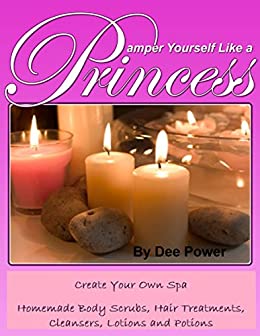 Pamper Yourself Like a Princess Create a relaxing spa in your own home. At home spa treatments including facial mask recipes, soothing lotions, skin creams, hair treatments and body wraps, you can make at home. Have your own spa day at home whenever you like.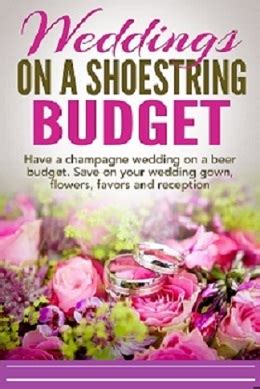 Weddings on A Shoestring BudgetAfter the engagement parties, the celebrations and showing off that sparkly ring it's time to sit down and start planning your wedding. Having a beautiful champagne wedding on a beer budget is challenging but with planning and maybe a little help from friends and family you can do it. Weddings on a Shoestring Budget includes tips and tricks to save money on your wedding gown, wedding cake, wedding reception, wedding invitations, wedding decorations and wedding flowers.
Business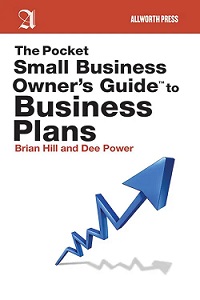 The Pocket Small Business Owner's Guide to Business Plans shows you how to create a business plan from start to finish. Planning is essential to creating a competitive advantage for your small business, and properly done, it can actually be fun. That is the message of this thorough guide, written in easy-to-follow, nontechnical language that you don't need an MBA to understand. In what areas will your business specialize? What are some of the resources you will need, and challenges you will face? How much do you want your company to grow? Once you have established a vision of your business's future, you will be on your way to making it a reality.


The Making of a Bestseller Success Stories From Authors and the Editors, Agents and Booksellers Behind Them. Less than 1 percent of the books published make the bestseller list. People are fascinated by bestselling authors who have become every bit as much celebrities as rock musicians or film stars.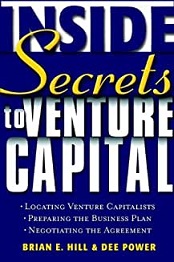 Inside Secrets to Venture Capital The inside story on finding the venture capital your business needs to grow. When it comes to finding capital--and the right investors for your business--entrepreneurs need all the help they can get. Brian Hill and Dee Power spent three years surveying 250 venture capital firms to find out what venture capitalists look for when putting their money in young businesses. Their results will give you all the tools you need to make smart decisions and avoid pitfalls and unnecessary risks.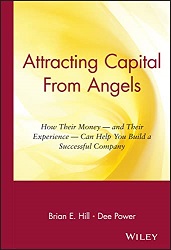 Attracting Capital From Angels How Their Money and Their Experience Can Help You Build a Successful Company. This book offers all the information entrepreneurs need for finding elusive angel investors. Comprehensive, eminently readable, and based on the authors' years of experience dealing with venture capital firms, angels, and entrepreneurs, this book covers all the angles on angels.




Amazon Affiliate Policy
This site is a participant in the Amazon Services LLC Associates Program, an affiliate advertising program designed to provide a means for sites to earn advertising fees by advertising and linking to Amazon.com.
Disclosure
If you buy something from this site we may get paid a commission. However, you will not pay anything additioal for the service or product you purchased. We also on occasion receive free samples in exchange for a review. Those reviews are objective and not influenced by the fact we may have received free merchandise.
Privacy Policy
We do not provide any information to third-party companies directly.
Copyright 2023 Brian Hill and Dee Power All Rights Reserved